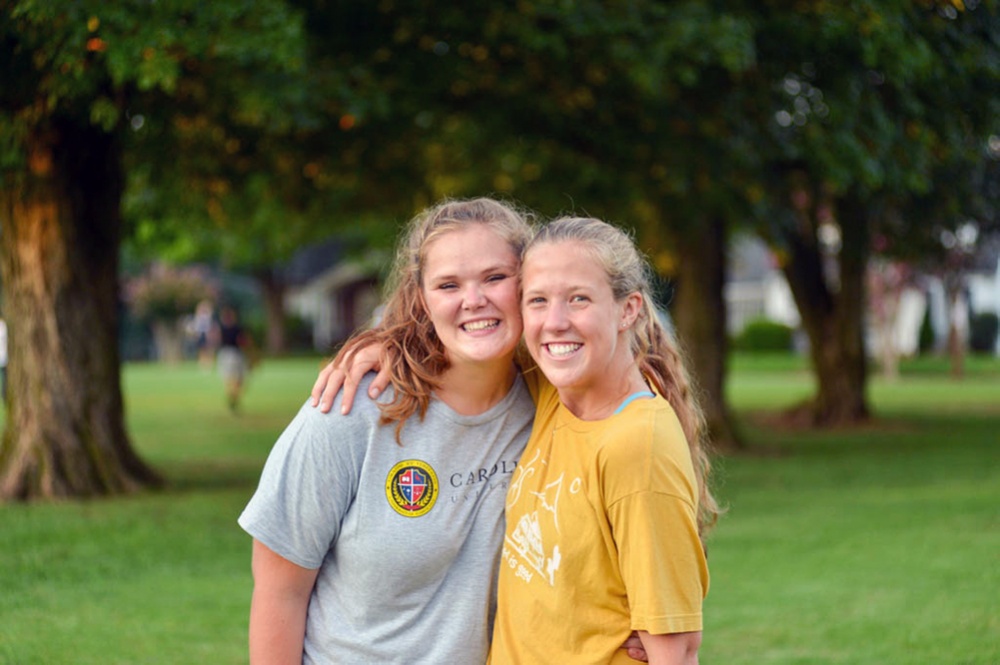 Giving
Vision 2020 Campaign Update
In 2017, Carolina University launched a bold campaign to raise $10 million by 2020. With God's blessing and with help from friends and alumni of the University, we have achieved this historic and unprecedented goal! The gifts have provided funding for scholarships, the ability to launch new programs, new faculty hires, facility upgrades, campus extension and so much more. We thank you as we continue to make a difference in students' lives. The generosity from the community has promoted good health and longevity of the University.
Your Giving Matters!
Listen as senior CU Health and Physical Education major Railee McGee tells how your giving made a difference in her life. Since 1945 generous donors just like you have helped support the University with undesignated gifts through the Annual Fund. Your gifts allow Carolina University to provide a measure of quality beyond what the University could provide if dependent upon tuition and fees alone. These gifts strengthen all of our programs to the benefit of our students like Ralee. On behalf of the CU family of administration, faculty, staff and students, thank you for your generous support!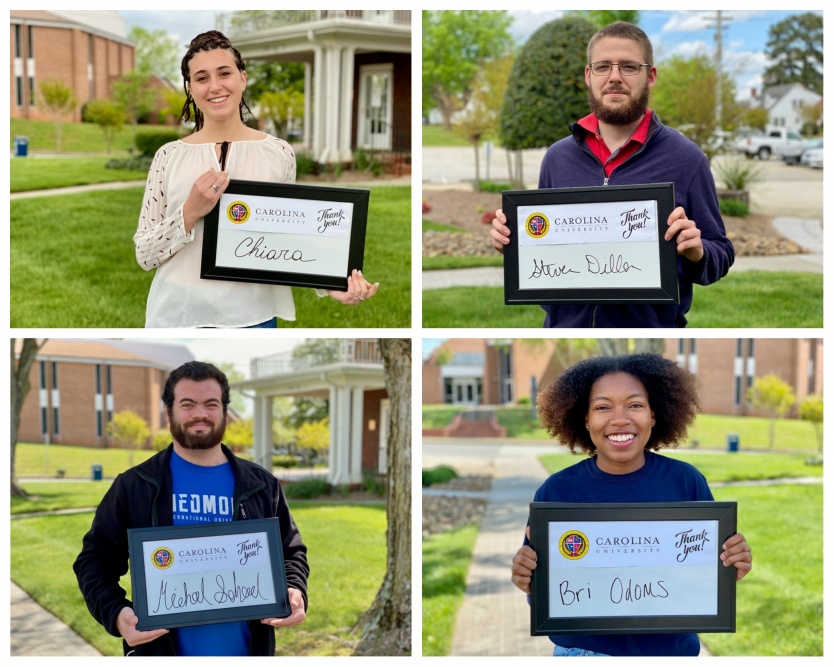 Scholarships
Giving to Carolina University in the form of scholarships helps change student lives, one at a time. Each year 96% of CU students receive some form of aid in order to attend the University. Due to our commitment to provide an excellent education at an affordable price, Carolina University discounts tuition by an average of nearly 30% through scholarships and other forms of financial aid. See how giving to support a scholarship or starting a new scholarship can make a lasting impact in a student's life.
Athletic Corporate Support
Opportunities are available for businesses to receive valuable tax credits and marketing awareness through our constituency base within the local Winston-Salem community, across the country and around the globe. Join a host of other companies who are making a difference in the lives of students and that provide valuable support for the exciting new programs at Carolina University! Call the CU Development office at 336-370-5900 to learn more or email development@carolinau.edu.
Support our Athletes
CU Bruins Club
Our Development team is here to help.