Office of Accessibility & Student Inclusion Services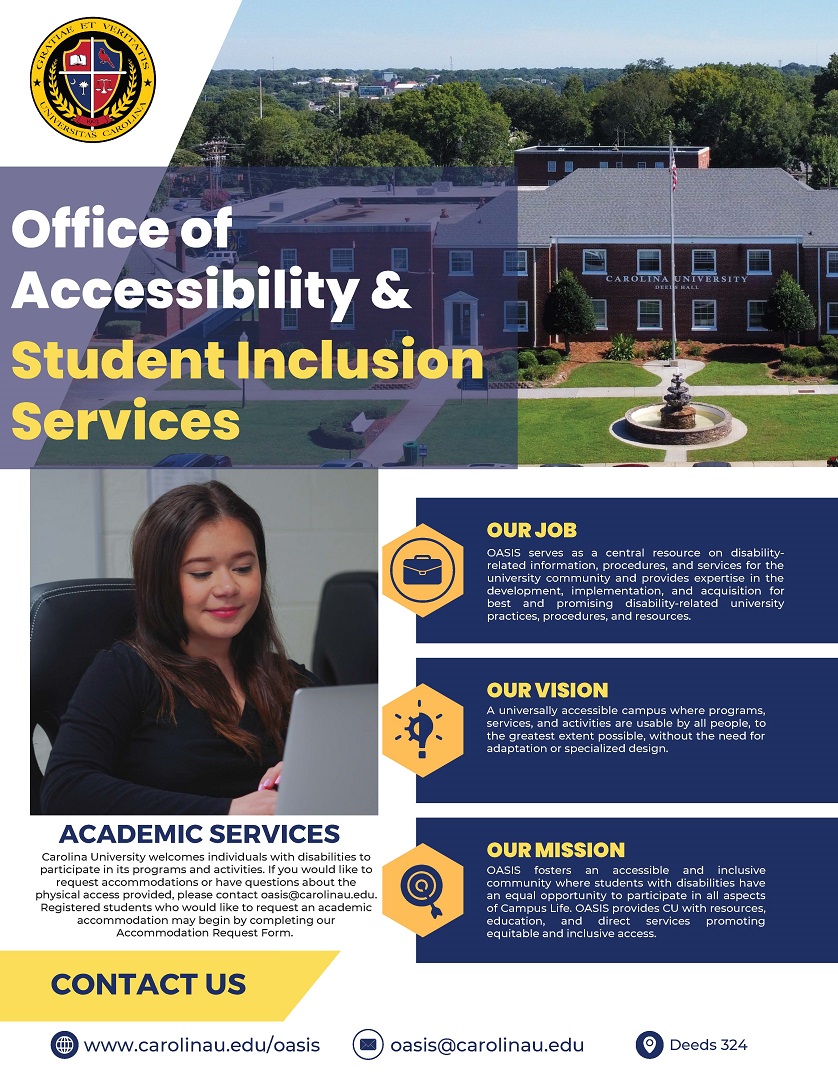 Confidentiality Statement: 
University Accessibility Services operates under the Family Educational Rights and Privacy Act (FERPA), and all information and medical documentation submitted to the office is protected under the parameters of this law. College officials who have a legitimate educational interest in obtaining information about student accommodations and disability needs may request this from OASIS on a need-to-know basis without further authorization from the student. OASIS strives to respect student privacy, especially surrounding diagnostic information, and takes care in staying within legal compliance with this information.