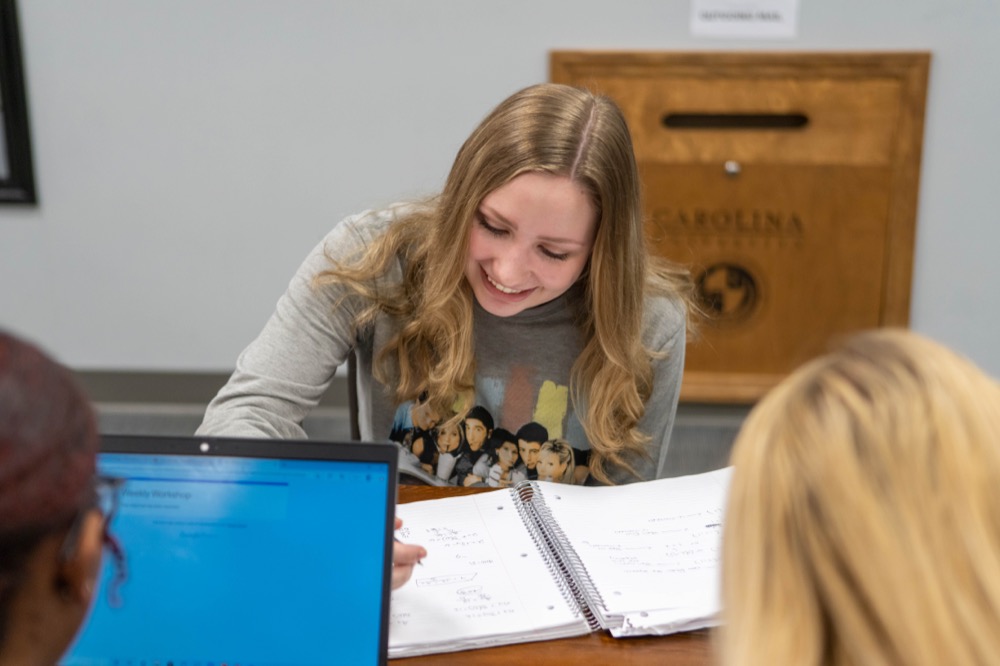 Scholarships & Aid
Carolina University works diligently to keep the cost of tuition low and offer opportunities for additional scholarship to our students. Through the gracious giving of many donors and external partnerships CU is committed to keep the cost of attendance to minimum for our students while providing an exceptional Education experience.
Discounts and scholarships are awarded and applied beginning with the term (Fall/Spring/Summer) in which a student is approved and enrolled and are not retroactive. The General Scholarship Rule applies to all scholarships.
Military Aid
Carolina University is grateful to all the men and women who serve in our Armed Forces. With profound appreciation, we offer a scholarship to those who wish to further their education through the military's Tuition Assistance program.
External Scholarships
Browse scholarships offered by organizations outside of Carolina University. These sites offer various search tools that you can use to help narrow your search and find scholarships applicable to you.