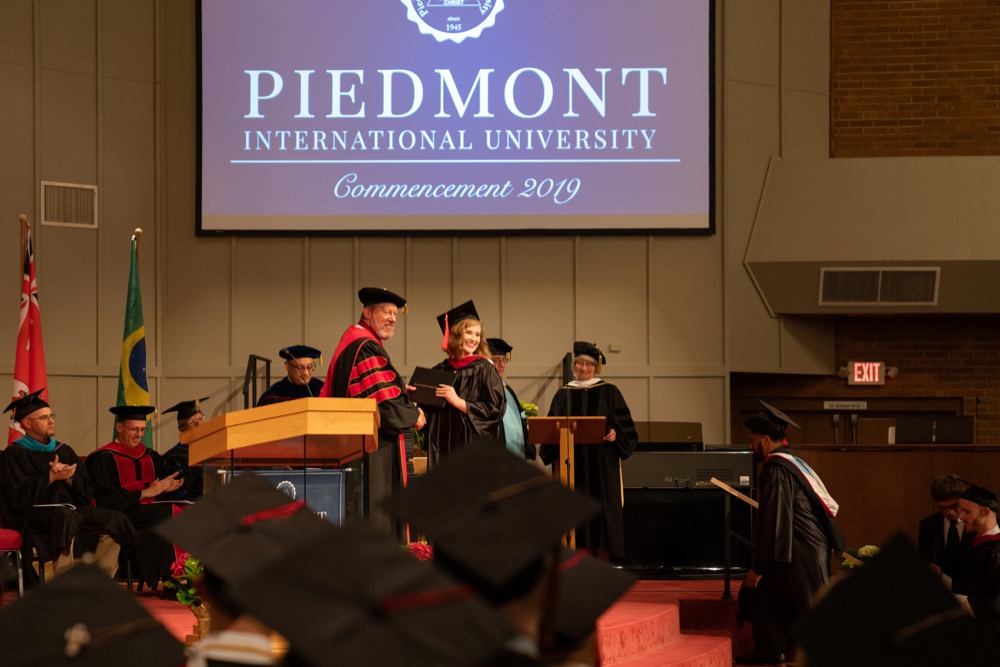 Commencement 2021
Overview
The annual commencement ceremony for Carolina University is held the last week of April. All students who have successfully completed graduation requirements before the prescribed deadlines and have applied for graduation are strongly encouraged to participate in this honorable occasion.
Students participating in the commencement ceremony are encouraged to arrive early and enjoy events available to our graduates and their families. Discounted rates are available at local hotels for CU guests.
Tour campus and say hello to faculty
Purchase Bruins Gear in The Den
Register with the Alumni Office
Explore Winston-Salem
Commencement Ceremony
All graduates must have successfully completed graduation requirements before the prescribed program deadlines to participate in the commencement ceremony.
Saturday, April 24th, 2021, 11:00 AM
Doors open at 10:00 AM
Graduates must arrive by 10:00 AM
Business casual attire
No ticket is required to enter the commencement ceremony. Seats are available on a first come, first served basis.
Each graduate will receive a diploma cover as part of the commencement ceremony. Diplomas will be mailed to the primary address associated with the graduation application six weeks after the ceremony. Address updates should be submitted to registrar@carolinau.edu.
Commencement Follow-Up
Graduation Application
All students planning to graduate during the 2020-2021 school year (August 2020, December 2020, April 2021) must complete the graduation application linked below. Even if a student does not desire to participate in the annual commencement ceremony, the application must be on file in order to receive a diploma. Note that graduation fees apply and rates are determined by level of study.
The last day to submit the application for an April 2021 degree conferral is December 31st, 2020.
Regalia
Participation in the commencement ceremony requires the purchase of regalia from our contracted vendor, Herff Jones. To ensure that the Class Keeper package arrives to your home on time, all orders should be placed no later than February 15th. It is the responsibility of each student to order personal regalia from the Herff Jones website linked below. The University does not keep regalia on campus to use should your regalia fail to arrive. Students who do not have regalia will be unable to walk in the ceremony. The Class Keeper package should contain the gown, cap, hood, and tassel associated with the specific program of study being completed. Honor cords will be distributed to graduates during rehearsal.