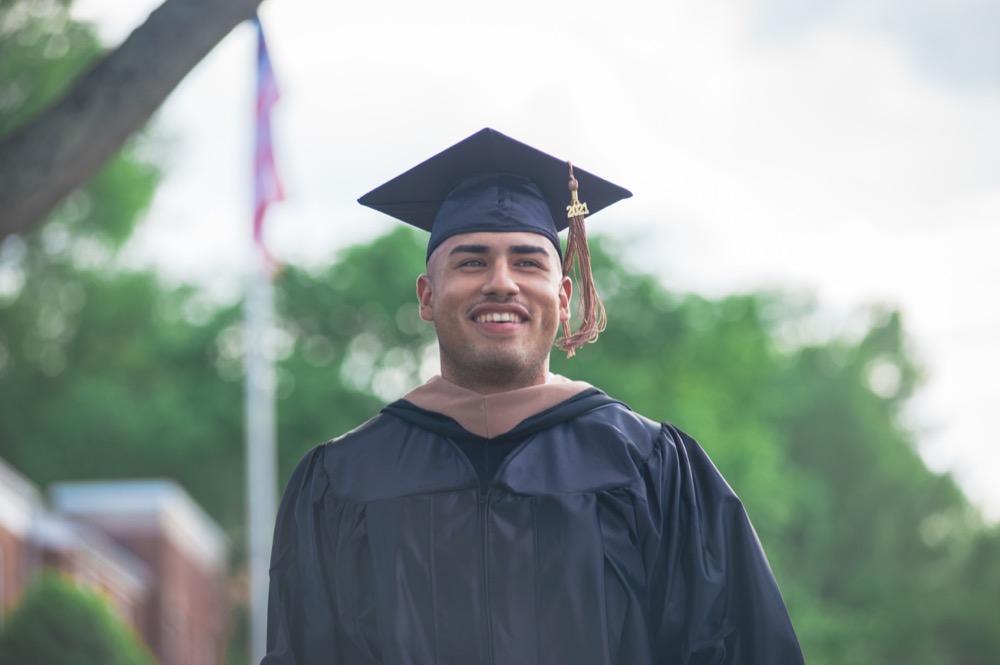 Commencement 2022
Guest Speaker
Date: May 6th, 2022
Time: 5:30 pm
Venue: Benton Convention Center, Winston-Salem
Chapman is a well-known marriage counselor and director of marriage seminars. The 5 Love Languages® is one of Chapman's most popular titles, topping various bestseller charts for years, selling over twenty million copies and has been on the New York Times bestsellers list since 2007. Chapman has been directly involved in real-life family counseling since the beginning of his ministry years, and his nationally-syndicated radio programs air nationally on Moody Radio Network and over 400 affiliate stations. (Read more)
Congratulations Graduates! If you are attending graduation in person I have some information for you and your guests.
Graduation will be held at the Benton Convention Center in Downtown Winston-Salem. Their address is 460 N. Cherry Street, Winston-Salem, NC. We are in the Salem Ballroom in the North corridor on the main level of the convention center.
Arrival Information:
Graduate check-in starts at 4:30 pm
There will be a designated check-in table in the Salem Foyer with student workers assisting with directions
Graduate line-up starts at 4:45 pm Line-up will be in the back corridor. You will be given instructions on location at check-in (Salem 3 Foyer)
Any graduates not in line by 5 pm will not be allowed to participate.
Graduates will start walking at 5:30 pm sharp.
Guests: Please leave enough time to be parked and seated by 5:30 as the doors will close at 5:30 when the graduation starts. There is a short walk from the parking garage to the convention center.
Parking Information:
The most convenient parking will be located in the parking deck across Cherry Street from the Convention Center. (6th street/Cherry-Trade Parking Deck designated as #2 on the attached Parking Guide) Be aware that Cherry Street is a one-way street going north, so please make sure to come in from the south.
From the 2nd floor of the parking deck, there is a skywalk that will take you directly to the Salem Ballroom.
General Information:
We will have Spanish translators and ASL interpreters available for guests.