We are all inspired by the examples of others, so why not join these current Carolina University donors and a host of others who are making a difference in the lives of our students by making a gift to the University? Your tax-deductible giving provides our students with necessary funding for scholarships, ongoing campus upgrades, new program funding, and so much more. Learn why our donors believe in investing in the lives of our students.
Donor Stories
Dr. Gary & Mrs. Karolyn Chapman
"We give to Carolina University because we believe that Christian education best prepares students to reach their potential for God and good in the world".
Dr. Chapman is the author of #1 New York Times bestseller, The 5 Love Languages® and a Family Counselor. His wife Karolyn is a Trustee and graduate of Tennessee Temple University.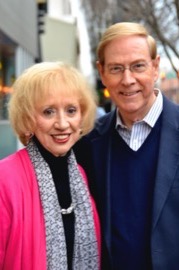 George A. "Abie" Williams
"My days of giving to Carolina University date back to October 1999. I have served on the Board of Trustees for several terms over the last 20 years. My motto is "if we recommend doing something, we have to contribute financially to the various projects to make it happen." I have found gifts of stock to be an easy way to contribute and support what God is doing at CU".
George A. "Abie" Williams is a successful Christian businessman from Radford, VA.
Stock and Investment Gifts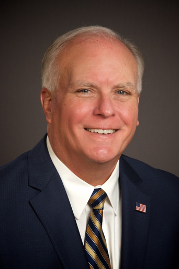 Kurtis & Dr. Shelley Thompkins
"Christ is at the center of our lives. Through its mission, Carolina University also believes that Christ is at the center of all it does to educate aspiring leaders worldwide".
Kurtis is a Strategic Business Partner at the Center for Creative Leadership and Shelley works with global clients as a Leadership Solutions Partner at the Center for Creative Leadership.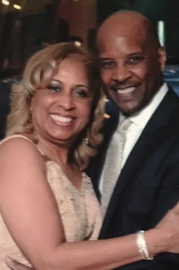 Dr. Cathie Chatmon
"Piedmont Bible College …Piedmont Baptist College… Piedmont International University…Carolina University. The name has changed, but the mission remains the same – to train Christian workers and world changers in all walks of life. It is my privilege to continue the legacy of giving to this school that means so much to me — the legacy begun by my parents of their resources, their time, or their daughter to the work of this University and to the glory of God".
Dr. Chatmon retired in August, 2020 after working for 36 years at Carolina University. She is also the author of "Best Friends and Bullies: An Inspiring Story About a Girl's Disability."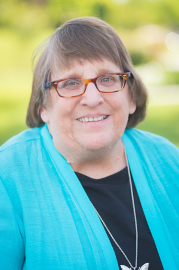 Grace Price
"The reason I give to Carolina University is to honor my father's vision for the University — he was an extraordinary pastor, scholarly teacher, and a devoted father. As WWII veterans returned, my father Dr. Stevens heard of their call to ministry and recognized the need for solid biblical training. Piedmont Bible Institute, now Carolina University, was born out of his desire to provide young pastors with first-class training, so they could preach the good news to a lost world".
Grace Price is the daughter of Dr. Charles Stevens, founder of Carolina University.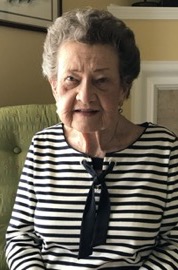 Vergil Gough
"My relationship with Carolina University stems from the impact that Dr. Charles Stevens, the founder of the school, made on my life. He played a vital role in my decision to follow Christ. He baptized me and he married me and my wife. Out of my deep appreciation for him and for the difference the University has made in the lives of young people for Christ across the years, I wanted to continue my lifetime of giving by making a gift in my will".
Vergil Gough is a retired electrician.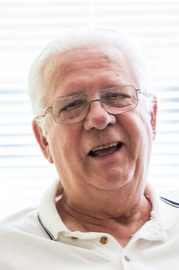 Mary Rickard
"My husband and I started supporting the school when our daughter was a student at Piedmont Bible College, now Carolina University. After my husband passed away, I decided to make a lasting impact with a Charitable Gift Annuity to support the mission of the University and to provide me with the monthly income".
Mary Rickard is a retired homemaker.
Planned Gifts