John Wesley University History
A History of the beginnings of People's Bible College (John Wesley College)
John Wesley University is recognized as the oldest undergraduate, theological education institution in North Carolina. Its beginnings can be traced back to a powerful revival in Greensboro, conducted by Seth Rees andCharles Weigle in 1903. As a result, a school for teaching the Bible called Greensboro Bible and Literary Training School was created and then chartered in 1932 at the height of the depression. Funds were not readily available so these pioneers set out on faith, dependent on God's provision. There were periods where the school would close briefly until a new leader would step up and raise money to keep the school open.
The Greensboro Bible and Literary School offered a strong music program whose "showpiece" was the Brass band. Led by Robert Tritton, a professional English bandsman, the band traveled to various camp meetings throughout the eastern United States where they used their musical talent to spread the gospel.
Presidents for this school from 1905 to 1931 included:
Winfred R. Cox 1905-1925
J.R. Laughner 1925-1926
L.B. Smith 1926-1927
Walter Henschen 1927-1928
Winfred R. Cox 1928-1931
A.E. Wachtel 1931- brief tenure during the summer.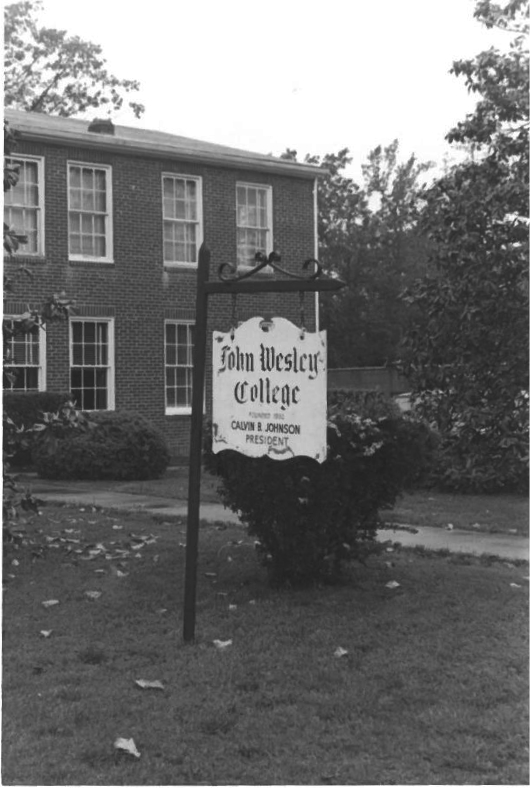 In December of 1931 following the closing of the Greensboro Bible and Literary School, J.L. Crouse, Dr. John R. Church, P.R. Mason, O.L. Ruth, W.B. Hunt, W.F. Allred, D.T. Siler and Charles Beaman (board members) met with Rev. Green. At this meeting a new board was chosen which included several who had been on the Board of the former school. New rules and regulations were set up, officers were elected, a new name, The People's Bible College was decided on and a superintendent was appointed. An understanding was reached that the school would be interdenominational in policy, Wesleyan-Arminian in doctrine and non-sectarian in practice.
In 1936, Rev. Green believed that it was God's will that He invest in several acres of woodland about one mile west of the city limits, and to move the school there rather than to remain in the building on Silver Avenue in Greensboro, which they were renting from the Pilgrim Holiness Church. During the summer of 1936, a frame building was erected and when school opened in the fall the teachers held classes in rooms with sawdust floors. The thirty-five students who were enrolled that year joined forces with the teachers and soon completed pouring a cement floor.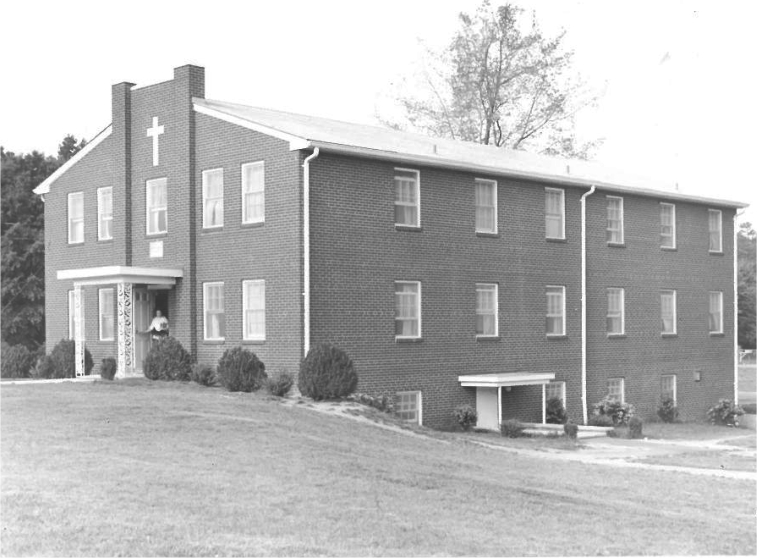 The school was recognized in 1942 by the North Carolina Board of Education as a divinity school and approved for the education of veterans of World War II, who could now draw their government aid through the G.I. Bill of Rights. In November, 1945 the school enrolled their first veteran using this bill.
This statement in the catalog made the purpose of the school clear "The president of this school desires to hereby remind every interested person that the purpose of this school is not to reform wayward students nor to try to reform society, as such: the chief purpose is to train truly converted, sober-minded young people for the Lord's work. It wants only this class of students. Students with unsettled character and loose purposes are not desired here." Also this statement appeared in the catalog for the first time. Peoples Bible College, Incorporated under the laws of the State of North Carolina, with authority to confer degrees and to function accordingly. In the 1951, the school began offering Evangelical Teacher Training diplomas form the ETTA in Chicago, IL.
In 1958, the board voted to change the name of the school from People's Bible College to John Wesley College. The change was made to make the name more distinctive of the doctrinal position which the college has held through the years. It was not taken to align the school with any denomination. The board also to add the curriculum needed to offer a Bachelor of Arts degree.
The college continued at this Grove Park location until 1978 when the board moved the college to High Point, NC. Dr. Clyde Parker, pastor of the First Wesleyan Church in High point was very influential in this decision as well as the generosity of businessman Ed Shufelt. The college began in High Point by renting facilities from Dr. Parker's church.
Over the years the school grew and perfected the training and expanded the degree offerings. John Wesley University has consistently prepared men and women for ministry and is responsible for training thousands of ministers, missionaries and church workers during its long, rich history. The impact of John Wesley University has been significant and they have been instrumental in suppling pastors for over 65% of the pulpits of the Yearly Meeting for North Carolina.
Dr. Brian Donley, the eighth president of John Wesley was instrumental in adding a management and ethics track and in 1933, the University added a bachelor's degree in business management necessitating state approval for accreditation. In 2010, the University added an MBA program thereby distinguishing itself as the first and only bible college in North Carolina to have state-licensed business management degrees.
John Wesley University received initial accreditation in 1982 as John Wesley College from the Association for Biblical Higher Education (ABHE) and recently re-affirmed that accreditation for another ten years. Currently, John Wesley University offers undergraduate and graduate degrees in ministry, management and a nursing track to approximately 200 students in traditional, online and hybrid delivery modes. After a century of providing a superior bible-based education and seventy-five years after receiving a new charter, John Wesley enjoys a vibrant student body, a future holding great promise, a faculty and staff led to serve the Lord and a beautiful legacy of faith and hope.
At the core of every school, there is always something that is unique, something that sets them apart and drives them to press forward. For decades, it seems the heartbeat and passion of John Wesley University has been for every student to understand, a changed life is a changed life and every student must make a difference. Students repeatedly have heard this message in classes, chapels and around the campus, "God can use you to make a difference!" The bar was set high and students were challenged to make a difference because Christ lives in you and all things are possible through Christ!
Recently, the Trustee Boards of John Wesley University (JWU) in High Point, NC, and Carolina University (CU) in Winston-Salem, NC, voted to merge the two schools in a move to connect the rich heritages of two historic Christian universities. The merger will officially take effect on June 1, 2018, pending the approval of the Transnational Association of Colleges and Schools, which accredits CU.
The leaders of both universities believe that the merged school will have far greater influence together than either could have realized alone. JWU's president Dr. Steven Condon said, "There has never been a better time for this partnership. Both universities enjoy a vibrant student body, dynamic evolving curriculums, great campus locations, a historic legacy of service, over 175 years of combined Bible-based instruction, and a passion and love for the Lord.
The faculty, staff and students of Carolina University are excited about the merger of our two great historical schools and we can only imagine what will happen as together "we raise the bar" even higher to train great leaders to "go and make a difference".
All John Wesley Alumni and their family will receive a will receive a substantial scholarship when they continue education at Carolina University.