Your Giving Changes Lives!
Hi! My name is Victor Rodriguez and I was born in Puerto Rico. Six years ago, I moved from Puerto Rico to North Carolina looking to start a new life, and the change was hard. I was in a new country, surrounded by new people, and a language and culture very different than mine. I always had the dream to go to college, but I was terrified because of the language barrier and the fear of not being able to succeed. For the first three years I avoided enrolling into school out of fear, but thankfully, my Pastors helped me to take the first step.
My first-time visiting campus was like the scent of the earth after a heavy rain or the scent of fresh coffee. It just felt like home! After I met the staff and my peers, I realized that Carolina University was the right place to be. Here I found diversity, unity, and grace. Due to my language barrier I had my challenges, but thankfully both the student body and the staff were very helpful whenever I needed assistance. Carolina University has helped me not just academically but it also has been a great help for me in order to interact effectively with the culture, the community, and my personal projects and goals. I recently changed my major to business to the Patterson School of Business and it has been great! I never anticipated that the major in business would come to be such a great tool to my development as a leader and also how much it could enrich my personal values. Thank you Carolina University!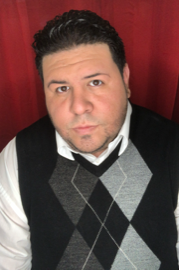 Your gifts are making a difference in the lives of students like Victor who are here at CU to build a solid foundation for life. Thank you for giving!
---
Mail
420 S. Broad St.
Winston-Salem NC  27101
Gifts of Stock
Establish a Scholarship
Contact the Office of Development at development@carolinau.edu.
Company Matching Gifts
Check if your employer provides matching gifts.
Planned or Deferred Gifts
Go to our Planned Gifts page for resources that will help you with naming CU as a beneficiary, setting up an annuity and more.
Corporate Sponsorships
Gain business recognition while supporting our students.